By Subhash K Jha
MUMBAI: Not too many people know  this. But the character  of the brutish arrogant and sadistic politician in Hate Story 2 played by Sushant Singh is modelled on Pakistani author Tehmina Durrani's account of her traumatic marriage with and abuse from Pakistani politician Ghulam Musatafa Khar.
The Pakistani connection of Hate Story 2 is being kept carefully under wraps. Surveen Chawla's graphic scenes of sexual violation are also being kept under wraps.
Apparently, one sequence of sexual violation was so brutal and graphic that the actress had a temporary nervous breakdown.
The brilliant Sushant Singh (of Mukhbiir and Satya fame) admits shooting the graphic scene of sexual violation was not easy. "There were  a lot of  violence and intimate scenes too. I've one specially violent love-making scene which went off pretty smoothly thanks to my co-star Surveen Chawla."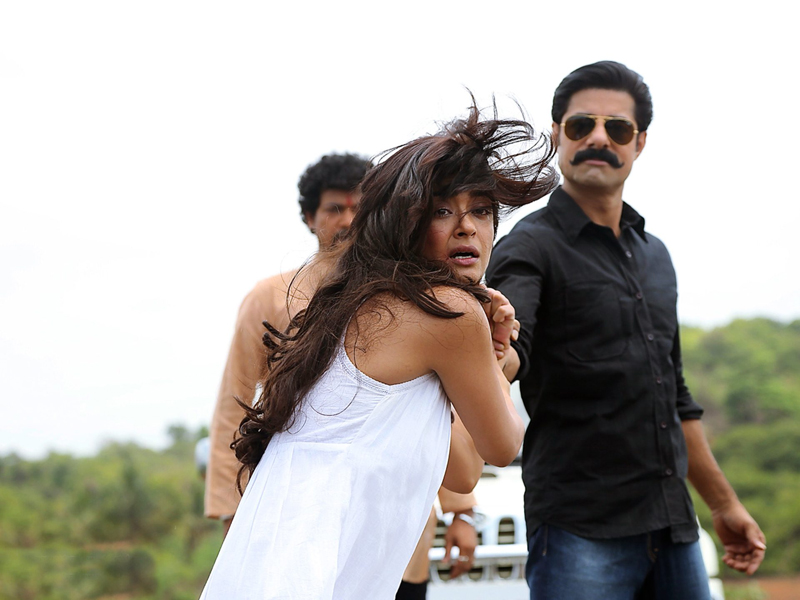 Sushant says he has played violent character all his career but none as violent as the one in Hate Story 2. "As an actor, violence is nothing new to me. But the raw passion with which  my character enjoys it is what makes him so menacing. It seems my character treats violence as sex and sex as violence."
Surveen Chawla confesses she  was completely shaken by the on-screen violation.  "I was completely into my character.And when I had to perform a violent abusive sexual scene with Sushant Singh I was feeling completely violated  and abused, as though the experience was actually happening to me. I began to relate to women who go through sexual abuse and the trauma it causes. I felt the pain agony and the helplessness of a woman subjected to sexual subjugation. I was weeping from inside and outside while performing these scenes. These scenes were very demanding."
It took Surveen a while to snap out of her abused state of mind. "Coming out of character was not easy.I was hurt and battered, both physically and emotionally.  Now I completely empathize with women who go through sexual abuse. I'd like to shake  women who take this kind of violence, by their shoulders and prod them to to stand up for their right to exist with dignity. If a woman has to endure this treatment from a man she is better off alone."
READ NEXT: Surveen Chawla says film director wanted to sleep with her