Immigrant consultant Sheetal Jhuti tells you this and much more about Canadian immigration
The Canadian Bazaar
MISSISSAUGA: Founder of Mississauga-based ICAN Inc., Sheetal Jhuti is a known immigration consultant who has served the Greater Toronto Area for the past 18 years.
She is sought out not only by the Indo-Canadian community but also Filipino, European and other communities.
With a good handle on the pulse of Canadian immigration, she can reasonably predict the future trends in Canadian immigration shaped by politics and the advent of Donald Trump in the US.
"Even if we presume that there will be a revival of protectionist sentiment, it will not have much of a negative impact on immigration because this country can't do without skilled immigrants,'' Mumbai-born Sheetal says in an interview.
"In fact, Donald Trump's decision to reopen the Keystone XL project is good news for Canada because the oil and gas industry and its ancilliaries will get a boost. As a result, Canada will need more skilled workers and skilled immigrants coming in to fill that vacuum,'' she says.
Canada can't also do without skilled immigrants in the IT sector. "They need skilled workers which are not locally available. So, again, the only option is to bank on talented skilled immigrants.''
The third sector which is perpetually short of skilled workforce is transportation and logistics (supply chain), she says. "There is a shortage of drivers, skilled operators and mechanics of automotive, machinery, mining, welding and farming equipment.''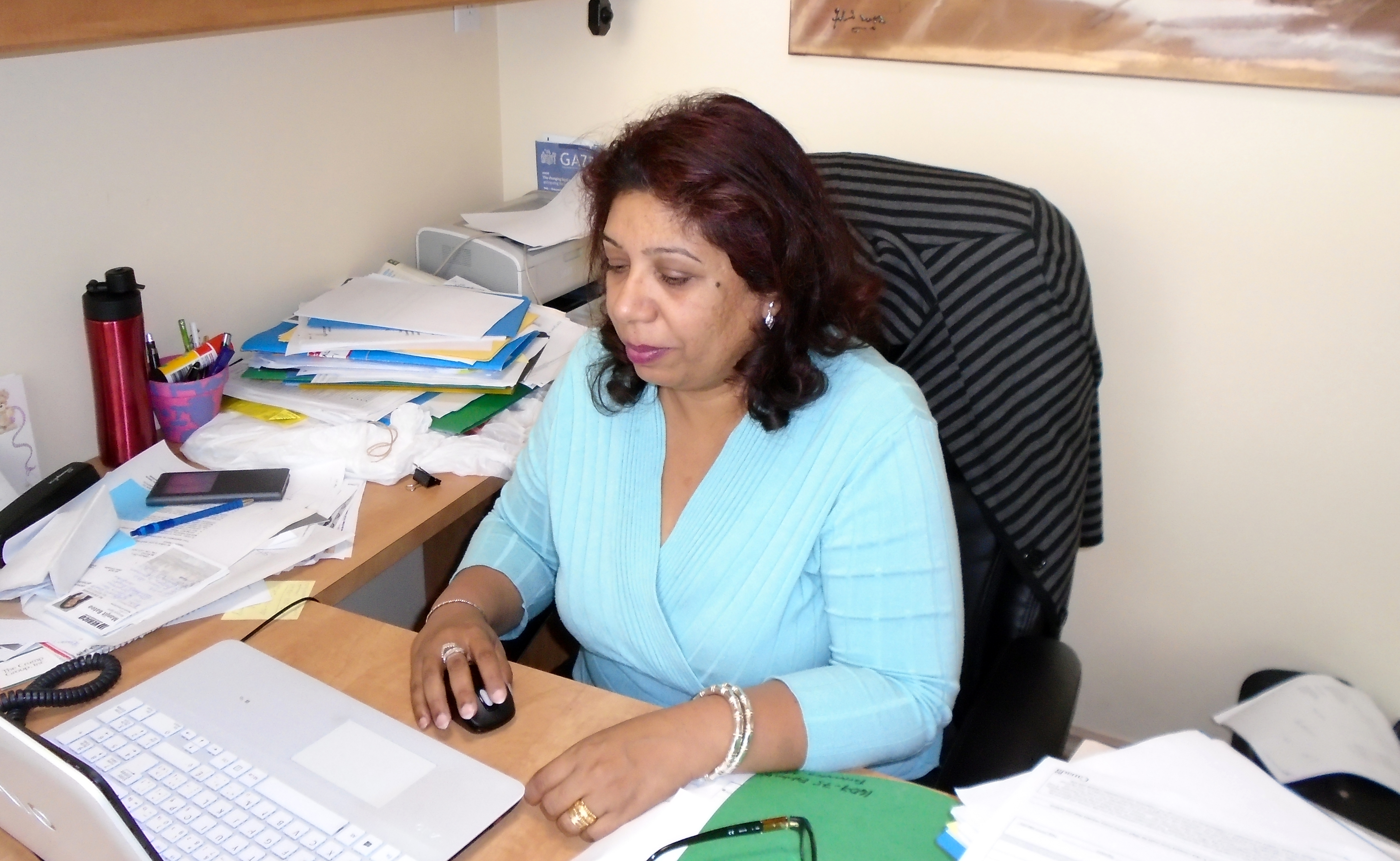 Does she see any changes in Canadian immigration policies in the foreseeable future?
"In the next 10 years, I don't see how they can sustain growth without skilled immigrants. So, I am not really bothered about any protectionist sentiment even if it surfaces. This country needs skilled manpower, entrepreneurship and innovators.''
About the recent changes in Canada's immigration policies, she says, "The only thing these governments have done is change the mix – raising the immigration intake in one category and lowering it in the other category, etc. – like in the last few years there has been a concerted focus on getting more younger people.''
According her, Canada is reducing the intake of old immigrants very fast. "When former immigration minister Jason Kenney issued a moratorium on processing applications ostensibly to clear backlogs, he was only doing what they have been trying to do for a long time – eliminate the parent and grandparent programme as a burden to Canada without upsetting the ethnic vote bank. Look, over 50,000 older people came to Canada under the parent and grandparent family category in 2012 and 2013 when about 165,000 were in the process. This category was later reduced to 5,000 applications each year by the previous Conservative government. Under the current Liberal government, the limit has remained at 10,000 applications each year. But, by issuing a quota system, they have effectively controlled and greatly lessened the intake of older people.''
About the Philippines overtaking China and India as the top two source of immigration for Canada, she says, "There is no particular reason that the Philippines has become the number one source of immigration. Processing backlogs has been faster too. A lot of visitor visas. A lot of Filipinos have blood relatives and this gets them extra points. The language could be a factor because Filipinos speak English and are also culturally more aligned with Canadian values.''
Speaking about Indian students coming to Canada, she says, "Last year, 12,000 students came. Most are from north India, but Canadian colleges are now making efforts to attract students from the south as well. There are currently about 49,000 Indian students in Canada and most of them are in non-technical courses.''
Sheetal says Indian students account for about 13.7 percent of of all 356,574 international students who came to Canada last year.  "International students pour about $12 billion into the Canadian economy each year and help create about 125,000 jobs.''
She says almost all Indian students apply for PR. "After two semesters of about eight months, the students can apply for work permit and if things work out for them, they get their PR in the next two years,'' she says.
About the kind of Indian immigrants currently coming to Canada, she says, "Students are the one big group and they will remain the priority for this country. But of late we have seen a lot of interest by established, second-generation entrepreneurs from India seeking immigration to Canada. All they have to do is show a net worth of $1 million and buy/set up some employment-generating venture in some identified sectors in Canada or outrightly pay $1 million to the government to be eligible for immigration under this category. I have got lots of queries from people from India seeking immigration under this category.''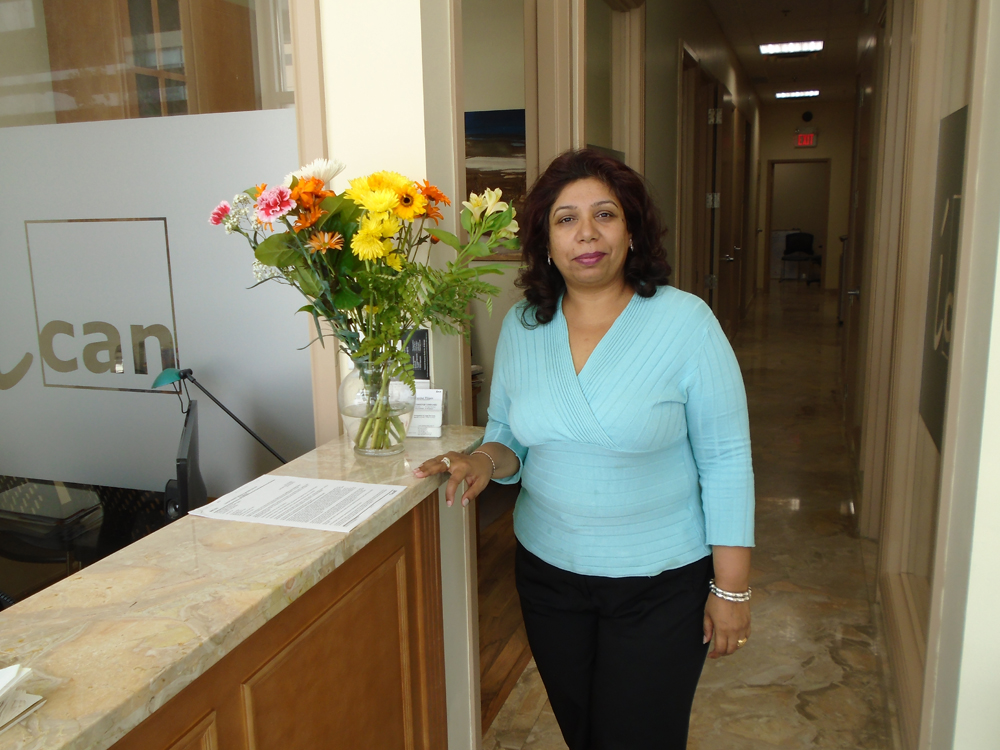 Why would established Indian entrepreneurs come to Canada?
Says Sheetal, "Most of these people are young, with little kids. They want to move to Canada for the education of their kids. In fact, here in Ontario we have the Ontario Provincial Nominee Programme (OINP) under which you can be eligible for immigration to Canada if you bring only half a million dollars and invest them in some identified sectors such as food, hospitality and manufacturing…''
The Chinese have been taking advantage of this programme as they think that the half-million dollars that they bring into Canada will return in the form of education of their kids. "But Indians have been slow to take advantage of this program. I think it is the smartest and quickest way to immigrate to Canada because half a million dollars is nothing in India today. As a new immigrant with that sort of money, you can set yourself up and your family. Otherwise, you have to first qualify for immigration and then come here and struggle in small jobs.''
Who should immigrate to Canada? "One, people who are entrepreneurial because the world becomes their platform. This is a country for entrepreneurs,'' she says.
"Two, people who want to give the world as a platform to their kids because of its best education system and facilities. Third, those who are fed up with the systems in their country because the Canadian system acts as a facilitator for you.''
She suggests that people with gaming development skills should not even think twice before immigrating to Canada because gaming is predicted to become the fastest growing professions, she says.
Information systems analysts too are in a big demand and they don't need any licensing requirements, according to her. "Cooks and carpenters are also always in short supply as are skilled people for operating heavy equipment such as cranes and bulldozers are also in big demand.''
The demand for caregivers will also keep growing as Canada's aging population grows, says Sheetal.
And what kind of people should never think of immigrating to Canada?
"Those who are not willing to start from scratch. If you have a positive mindset, anyone can succeed in this country. Canada is not whiners.''           (Sheetal Jhuti can be contacted at info@icaninc.ca)