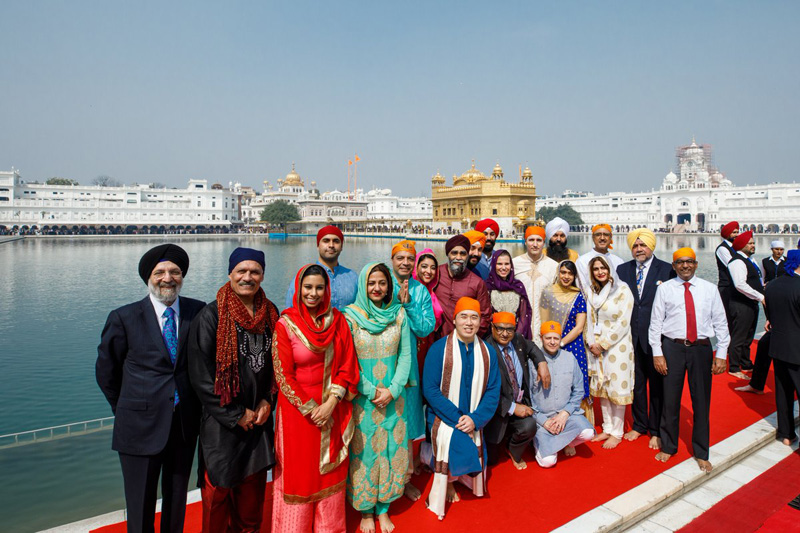 News East West
Canadian Prime Minister Justin Trudeau visited the Sikhs' holiest shrine of the Golden Temple in Amritsar on February 21 and finally got to sit down with Punjab chief minister who has accused his ministers Harjit Sajjan and Amarjeet Sohi of being Khalistan supporters.
The chief minister, whose 40-minute meeting with Trudeau was arranged at the last minute at an Amritsar hotel, told the Canadian Prime Minister that Canada must crack down on extremists who are trying to vitiate the atmosphere in Punjab.
The chief minister, who was denied Canadian visa in 2016, reportedly gave Trudeau a list which names nine operatives in Canada who are trying to foment trouble in Punjab by financing and supplying weapons through Pakistan.
They have been described as Category-A operatives, as per the parlance of security agencies in India. Trudeau again repeated that Canada supported India's unity.
Amarinder Singh later tweeted to say that he was happy with the response from Trudeau to curb the separatists in Canada.
Really happy to receive categorical assurance from Canadian PM @JustinTrudeau that his country does not support any separatist movement. His words are a big relief to all of us here in India and we look forward to his government's support in tackling fringe separatist elements.

— Capt.Amarinder Singh (@capt_amarinder) February 21, 2018
Here are the pictures of Trudeau at the Golden Temple, which despite his rather low-key reception in India, will certainly play well with his voters back in Canada: