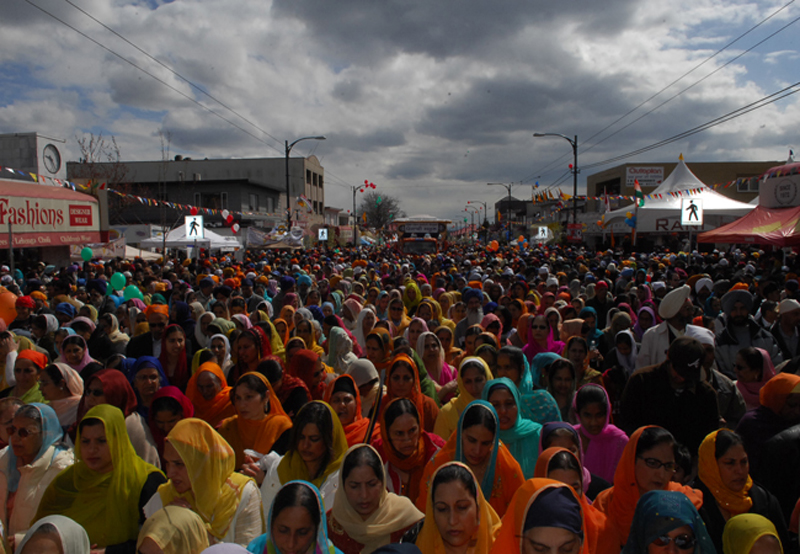 By Gurmukh Singh
TORONTO: Vancouver Sikhs will become the second biggest religious community in the Greater Vancouver Area by 2031.
It is happening because Canada's visible minorities — Asians, Blacks and others — are outgrowing the white population.
According to projections done for Citizenship and Immigration Canada, 60 per cent residents of the Greater Vancouver area by the year 2031 will be non-whites.
Daniel Hiebert of Vancouver-based University of British Columbia, who is an expert on immigration and did this projection, says, "There is no European city with anything like this demographic structure nor will there be in 2031."
According to the projection, South Asians (read Punjabis), will be the second biggest group after the Chinese by 2031. Vancouver Sikhs will become the second biggest religious group in the Greater Vancouver area in the next decades, says the projection.
Surrey city on the outskirts of Vancouver is already a 'Punjabi city'. Some call it the Southall of Canada as more than 40 per cent of its population is of Punjabi origin. Surrey reported more than 94,000 speakers of Punjabi in the last year's census which pegged the city's population at about 500,000.
"In that sense, the city has become the largest Punjabi settlement outside Punjab," says Indo-Canadian community leader Balwant Sanghera, who heads the Punjabi Language Education Association (PLEA) of Canada. At the other end of Canada in Toronto, which is the country's biggest city, the ethno-demographics are set to change even faster.
According to projections, Toronto will have only 37 per cent white population by 2031. Again, Punjabis are going to be one of the biggest ethnic groups in the Greater Toronto area. In fact, in Brampton on the outskirts of Toronto, Punjabis are already the biggest ethnic group after whites.
Brampton, which is in Ontario province, and Surrey and Abbotsford, in British Columbia province, are the three cities which are recording the highest growth of the Punjabi community in Canada. And these three cities also boast the highest numbers of gurdwaras. In fact, Abbotsford is home to North America's oldest gurdwara which was built in 1911. The city proclaimed 2011 as the Year of the Gurdwara.
To put things in perspective, Punjabis are by far the biggest group among Indo-Canadians whose numbers are nearing one million. Since they were the first Indian group to land in Canada's British Columbia province in the last decade of the 19th century, it is not surprising that Sikhs made history in Canada when Ujjal Dosanjh was elected as the premier of British Columbia in Feb 2000. Today, eight out of the nine MPs in the Canadian parliament are Punjabis, including two Sikh women Jinny Sims (her real is Joginder Kaur) and Neena Grewal.
Balle, balle, Vancouver Sikhs!