News East West
MUMBAI: What is wrong with former VJ Kamal Sidhu's husband Nico Goghavala who runs his restaurant Nico Bombay in south Mumbai?
Nico has blasted former editor and India's topmost food critic Vir Sanghvi recently, saying, "Who the f@@@k is Vir Sanghvi.''
In fact, this husband of the former Indo-Canadian beauty queen laced his outburst against Sanghvi with such ugly words that they cannot be repeated in a family newspaper, says Mumbai Mirror.
So what was it that India's respected food critic said about the restaurant of Kamal Sidhu's husband that got his hackles up?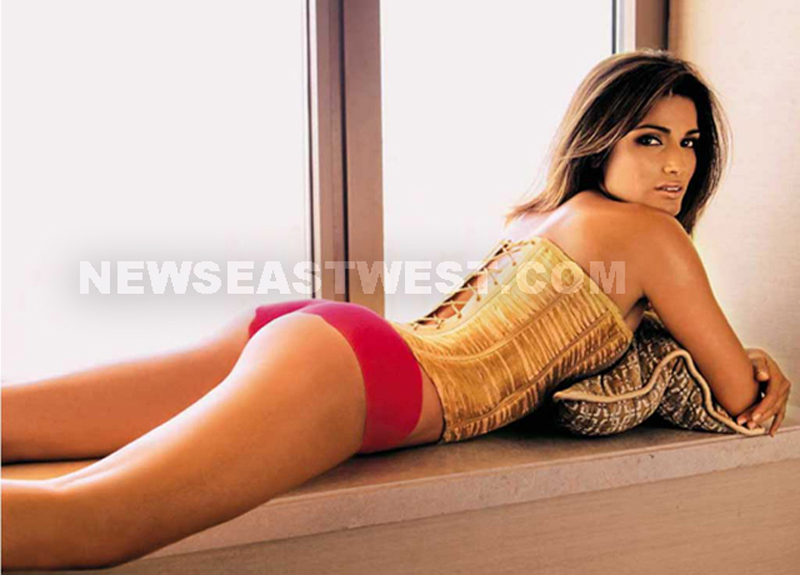 Some time back Vir Sanghvi said about the food at Nico Bombay:
"Nico, in the Fort area, is a little more ambitious than Imbiss – and it is certainly more expensive. It is ineptly lit, presumably to create a bar-like ambience. But it is strange to find an empty restaurant that is so badly lit at 8.30pm in the evening that it is hard to read the menu at some tables.
"Perhaps I just went too early (the restaurant had begun to attract some guests by 9.30pm) and made the mistake of eating when I should have stuck to the booze. A pulled mutton thingie was okay but the duck confit was so bad that they should either take it off the menu or teach the chef how to make it.
"Service was slapdash and for much of my dinner, the loudest noise came from a spluttering coffee machine as waiters scurried around it, trying somehow to get it to work. Even when more guests arrived, the coffee machine could still be heard all over the restaurant. And they still couldn't get any coffee out of it.
"But then, maybe it seems very different if you go for a cocktail at 11.30pm having taken the precaution of first having eaten elsewhere. So I'm not dissing the restaurant. It may just work as a bar.''
Perhaps, this riles Sidhu's husband and hence the outburst!
Kamal Sidhu was a runner-up of the 1991 Miss India-Canada pageant before she moved to India to join Channel V as a VJ.