News East-West
MUMBAI: The world's richest Indian Mukesh Ambani, 56, whose personal wealth is over $21.5 billion, says he will pay for his Z-category security ordered by the Indian home ministry for him.
The billionaire Ambani, who heads India's top industrial house Reliance Industries Limited, has been brought under the highest category of security because of threats to his life by the Indian Mujahideen (IM).
The IM delivered a letter to Ambani's office in in Nariman Point in Mumbai in Feb to harm him for supporting Gujarat chief minister Narendra Modi who is accused of not stopping anti-Muslim riots in Gujarat in 2002 after the burning of a train carrying Hindu pilgrims in Godra town.
In its threat letter to Ambani, the IM also said that he hurt the religious sentiments of Muslims by building his 27-storeyed luxurious apartment called Antilla – the world's first billion-dollar house – on a Wakf (Muslim board) property.
After analyzing the threat perception to the country's top industrialist, the Indian government last week decided to provide `Z' category security to him.
But the decision to give security to the richest Indian at the expense of taxpayers led to a hue and cry by some political parties who said Mukesh Ambani should pay for his security.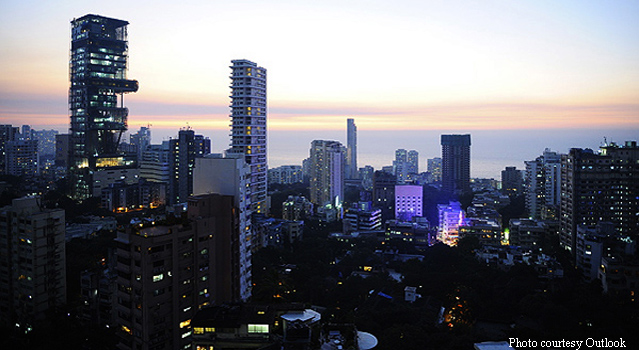 Now reports say that Ambani will indeed pay for his security to be given by the government. The Union home ministry also says Ambani will be provided security on a cost-reimbursement basis.
It will cost the richest Indian a monthly sum of about Rs 16 lakh (about $30,000) for a 22-strong commando contingent and an escort car that will protect him round the clock and also accompany him on his visits outside Mumbai.
The commandos are being drawn from the Central Reserve Police Force (CRPF). They will also provided a barrack by Ambani at his residence.
The commando ring around Ambani is likely to star from next week.
But why cannot Ambani create his private security by hiring commandos? Well, he can't because Indian laws don't allow private security guards to carry high-calibre weapons that security forces use.