Finally, a toast to summer in Niagara-on-the-Lake

TORONTO: One of the blessings of being a travel writer is that I get to see many parts of the world and return from my journeys filled with lasting travel tales.
On this year's summer solstice – June 21 – I travelled to New Delhi to attend the fourth annual International Day of Yoga which was celebrated by millions of people around the world.
June 21 was declared as International Day of Yoga in 2015 by the UN General Assembly at the suggestion of Indian Prime Minister Narendra Modi to take the message of yoga's healing properties for mind-body-spirit wellness to people all over the world.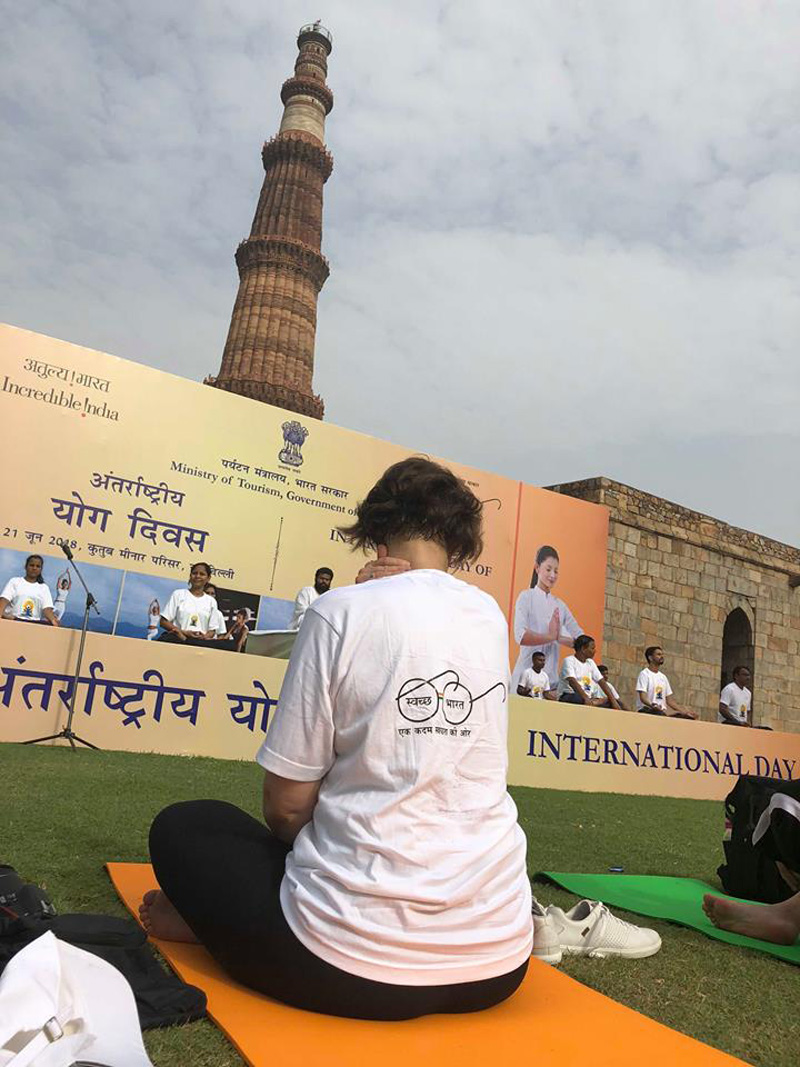 While Modi led a yoga session with a mass outdoor group of about 50,000 in the Himalayan city of Dehradun,  I attended a VIP event at New Delhi's historic Qutub Minar Complex in 40C heat – and discovered a few new yoga postures.
Then it was on to Pune and Lonavala on the country's west side where I toured renowned ashrams and yoga institutions. After checking into Pune's Four Points Sheraton, our first stop was the legendary BKS Iyengar Yoga Institute – created by Iyengar who was the founder of modern yoga – where we observed students in rigorous training.
In a nearby village of Uruli Kanchan, we visited the Nisargopchar Ashram, founded in 1946 by Mahatma Gandhi. It is a unique example of the field of naturopathy and attracts people from across India for healing. Next was the Kaivalyadham Ashram, a research institution and yoga college set on a lovely property, where I attended a presentation on the benefits of yoga. And lastly, I visited the Vedanta Academy in Lonavala, founded by the legendary Swami Parthasarathy. Set on a lovely modern campus, the institution focuses on teaching the "truths of life."
In Lonavala, I stayed at the luxurious Atmantan resort, which is nestled in the hills and offers a stunning view, and healthy food. Since it was the monsoon season, it rained most of the time. But I loved the beautiful colours in nature that it creates. The rain continued as we drove to Mumbai for our final stop: an American-styled mall for a shopping experience.
                                                                         PARADISE ON EARTH 
Also this Spring, I travelled to the Portuguese archipelagos Azores and Madeira where I spent a week. Flying with Azores Airlines, I took a direct flight from Toronto to Ponta Delgada on Sao Miguel island. In just 4.5 hours, I was in paradise.                                     
The Azores, located off the coast of Portugal, are volcanic islands known for lush vegetation and hot springs with therapeutic properties. In Furnas, about an hour from Ponta Delgada, I checked into the Furnas Boutique Hotel that offered a relaxing therapeutic pool and spa. A short stroll took me to the beautiful Terra Nostra gardens, a must-see for any garden aficionado.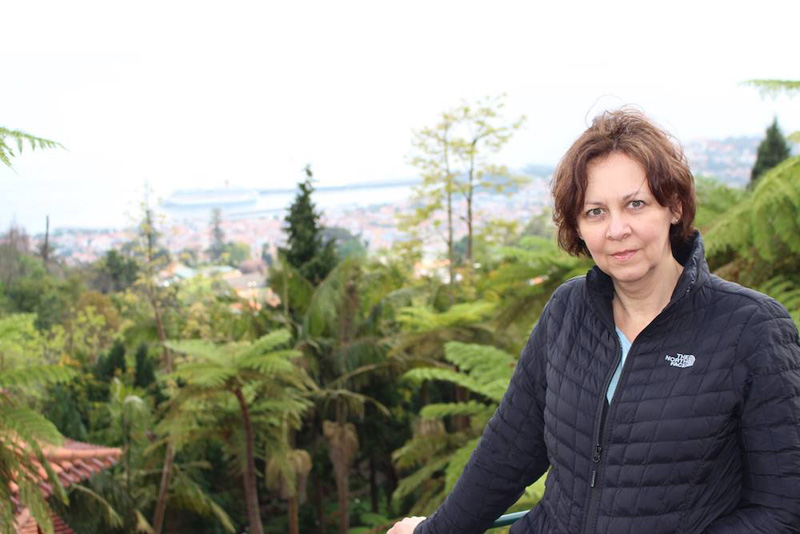 An island tour offered sights of Lagoa do Foga (Lake of Fire) and spewing hot springs; the incredible Sete Cidades volcanic crater; and Caldeira Velha nature preserve with hot springs and waterfall. The Azores, with more cows than people, produces excellent cheese and I got to taste the best in the world. And a whale-watching excursion had delighted guests with a spectacular show by a humpback whale. To wind down, I sat on the deck of my oceanfront hotel, the Azor, hoping to see more whales.
Then it was a quick 2-hour flight to Funchal, Madeira, off the coast of Africa, known for its seafood and namesake wine. I went on wild basket toboggan ride; a culinary and wine walking tour; visited the lovely Monte Palace gardens; and tasted delicious Madeira wine at the chic Wine Hotel. I visited Madeira Embroidery factory to learn about the traditional craft. A sight-seeing tour included viewing of Cabo Girao sea cliff, and lunch in Porto Monitz and its natural pools. I went on a scenic hike and "off-roading" jeep tour. Later, I relaxed in my room at the new Pestano Casino Studios overlooking the ocean.
                                                                         CANADA'S WINE COUNTRY 
Closer to home, in August, I drove to Niagara-on-the-Lake, a lovely town situated on Lake Ontario, renowned for its wineries, the Shaw Festival and its overall quaintness, and is only 90 minutes from Toronto. It was buzzing with tourists. I popped into several of the quaint shops and galleries. I swear there must be more ice-cream shops within three blocks than any place on earth. One of the charming offerings of this community are the vintage and historical hotels and inns. The streets in the historic town centre are filled with flowers.

A leisurely stroll along the water offered some much-needed meditative time. Watching the sailboats soothed my soul, and families having picnics on the grass reminded me of times having picnics with my own family on our summer road trips. Thanks to the tip of a local business owner, I discovered the Golf Club patio, right on the water, which has good value for a glass of local wine, and it's open to the public. Against the backdrop of a setting sun over the water, I gave a toast to Summer.
(Shannon Skinner is the creator/host of ExtraordinaryWomenTV.com, radio host, author, speaker and travel writer. Tweet to her at @Shannon_Skinner or Instagram @Shannon.Skinner)
ALSO BY SHANNON SKINNER: India is vegetarian traveller's paradise