News East West
MUMBAI: Bollywood queen Deepika Padukone and her boyfriend actor Ranveer Singh finally tied the knot at Lake Como in Italy on November 14-15 after six years of courtship.
Deepika, who was born on January 5, 1986, and entered Bollywood with a bang in 2007 with the film Om Shanti Om and won the Filmfare Award for Best Female Debut for performance in it, is the reigning queen of Bollywood today.
Over the years, Deepika has given other blockbusters such as Chennai Express and Yeh Jawaani Hai Deewani and super-hits such as Love Aaj Kal, Happy New Year and Piku.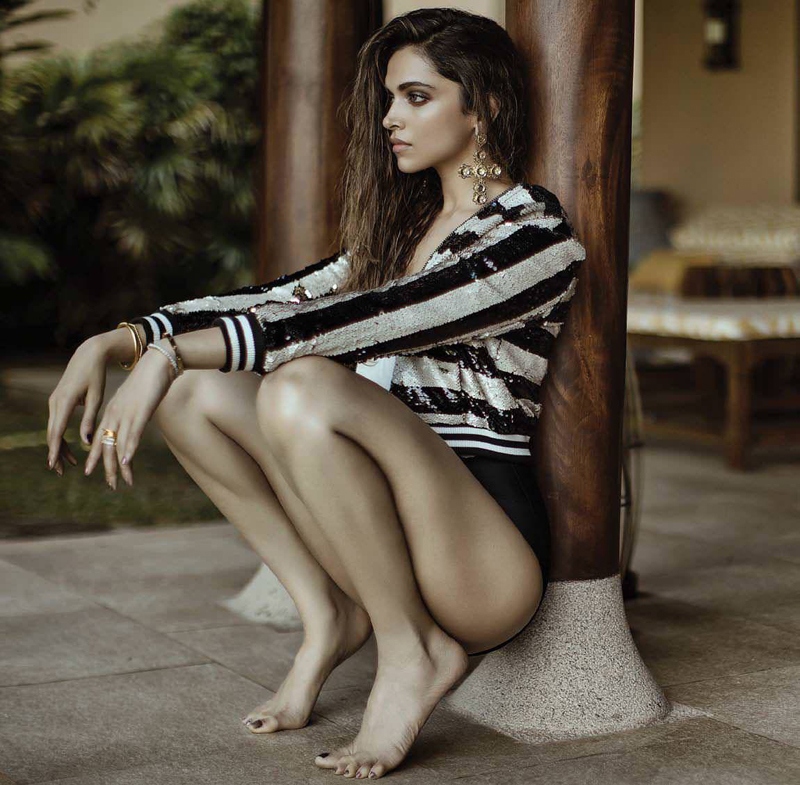 As she settles down as Mrs Ranveer Singh, let us have a look at her heartbreaks over her failed love affairs in Bollywood over the past 10 years.
Here's a look at the love affairs of Deepika Padukone:
1: Nihaar Pandya: Mumbai-born model Nihaar Pandya was Deepika's first boyfriend when she shifted from Bengaluru to Mumbai. Both were students at Mumbai's Actor Prepares in 2006.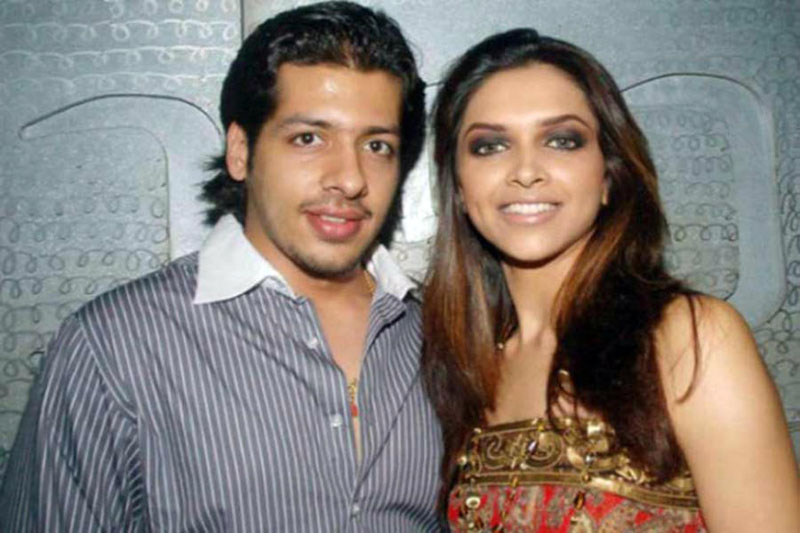 They remained in a live-in relationship for three years. In 2008, Deepika became very famous with her blockbuster Om Shanti Om. Perhaps that was the reason she dumped Nihaar Pandya.
But the two have remained friends since then. "Deepika and I are cordial with each other,'' says Nihaar who is making his Bollywood debut with Kangana Ranaut-starrer Manikarnika: The Queen of Jhansi.
2: Upen Patel: Deepika had a brief affair with model-actor Upen Patel who made his Bollywood debut in 2006 with the film 36 China Town and also acted in Namastey London (2007).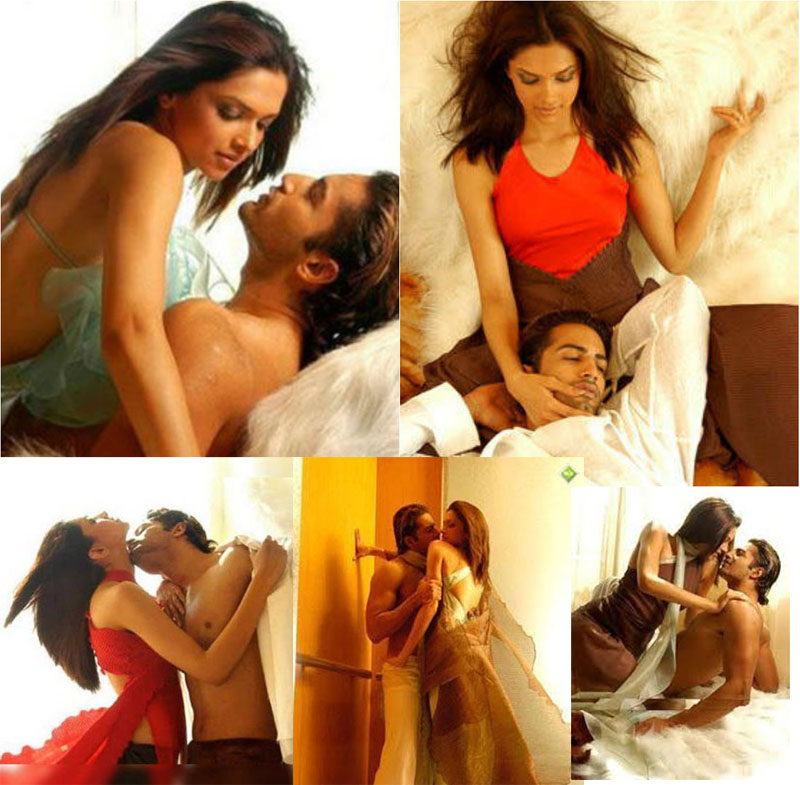 Some sexy modelling photoshoots that Deepika and Upen did together tells the deep chemistry they shared.
3: M.S. Dhoni: Former Indian cricket captain M.S. Dhoni fell madly in love this dimpled beauty in 2007. He was India's successful captain at that time and she had just delivered a blockbuster Om Shanti Om on her debut.
Dhoni was so smitten by Deepika that he reportedly asked her Om Shanti Om co-star Shah Rukh Khan to introduce him to Deepika and also hold one-on-one screening of Om Shanti Om.
When Bollywood director Farah Khan came to know about Dhoni's love for Deepika, she is said to have jokingly told Dhoni,"Why don't you ask Deepika if she is a cricket fan?''
Dhoni also invited Deepika to a Twenty20 match against Australia in Mumbai in 2007.
There were reports that Dhoni had proposed to Deepika. But soon reports came of Deepika's alleged link-up with cricketer Yuvraj Singh. Poor Dhoni reportedly went into depression. But Captain Cool quickly got out of that mess.
4: Yuvraj Singh: As you have just read, even as Dhoni was trying to woo Deepika, `Mr Sixer' Yuvraj Singh was already ahead of his captain in the game.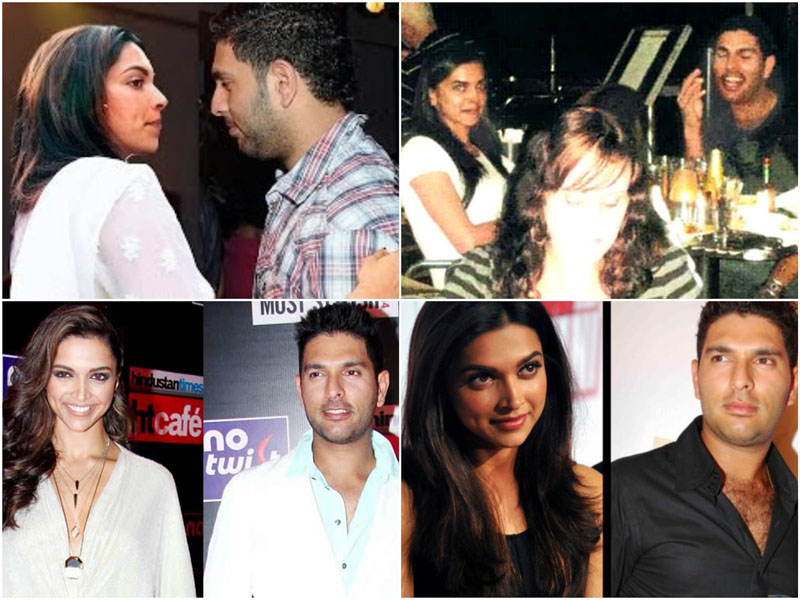 With Dhoni out of the picture, Yuvraj Singh was often seen with Deepika at various events.
Rumours also surfaced at that time that Deepika and Yuvraj had got engaged at a private function.
In 2007-2008, the two happened to be together in Australia. While she was shooting for a movie for Yashraj Films, Yuvraj was with the touring Indian team. Deepika celebrated her 22nd birthday (Jan 5, 2008) with Yuvraj Singh in Australia.
Deepika had also reportedly hosted Yuvraj's birthday party at her residence in Mumbai. There was also talk of the two getting married at that time.
"The two are very close to each other. In two years' time, if things go well, marriage could be on the cards. But right now, both of them are focused on their respective professions,'' a source close to Yuvraj's family had told a newspaper at that time.
But their love affair didn't last long.
5. Ranbir Kapoor: After her break-up with Yuvraj, Deepika had her next affair with Bollywood heart-throb Ranbir Kapoor.
Deepika says when she was shooting her first film Om Shanti Om in 2007 she had heard about Ranbir Kapoor who was also shooting Saawariya at that time.
The two met through their common makeup artist Doris. "Dorris is really fond of us, and she told me that he (Ranbir) is a really sweet guy and we should meet up. Dorris had once called him when she was with me. She said: "Why don't you guys talk?" That's when we first spoke and exchanged numbers,'' Deepika told rediff in an interview.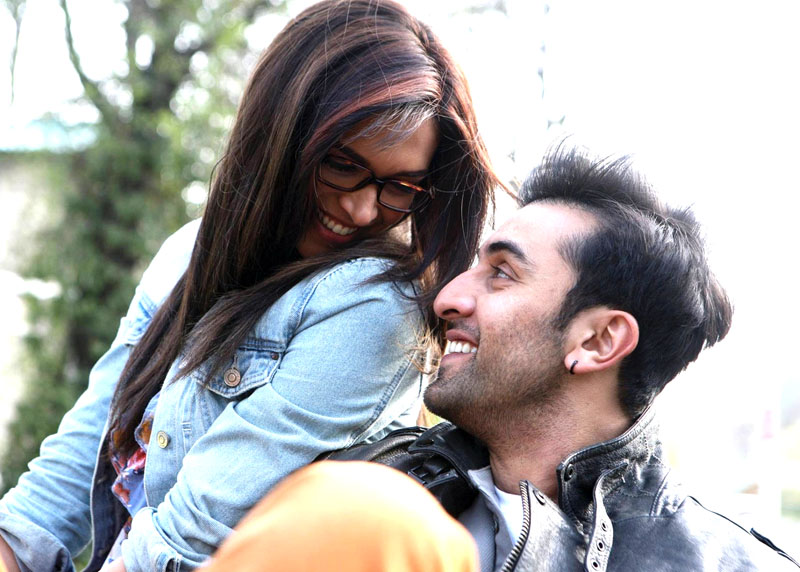 Deepika went on her first date with Ranbir Kapoor in July 2007. "He came and picked me up and we went to Celini at Grand Hyatt for lunch…but lunch became coffee; coffee became cheesecake; and cheesecake became movie,'' Deepika said of her first date with Ranbir.
They watched Mr Bean's Holiday at PVR Cinemas in Juhu before he dropped her home.
The Deepika-Ranbir love affair lasted for two years.
Why did they split in 2009?
One rumour was that Ranbir's mother Neetu Singh was not happy with her son's relationship with Deepika.
Another reason was Ranbir's flirtations with other women. Katrina Kaif had reportedly entered the equation in 2008 and that was the reason for Deepika to end the relationship.
Interestingly, it was Deepika Padukone who took Ranbir to Katrina's birthday party in July 2008 and introduced them.
"I cried a lot after my break-up. But I have become a better person and I thank him for that," said Deepika.
"It made me realize I should not be so attached to one thing or a person – after the break-up the fact that I had to pick myself up."
But Ranbir and Deepika remain good friends after their break-up. The two did the 2013 super-hit Yeh Jawaani Hai Deewani together.
Appearing, along with Sonam Kapoor, on Koffee With Karan in Jan 2014, Deepika was asked about Ranbir. She said she would want to gift him "a pack of condoms.'' She was probably settling scores with Ranbir by pointing out his alleged infidelities.
About her split with Ranbir Kapoor, she said, " I think that was a stage in my life where I genuinely believed that that I had fallen in love… I think that it was a relationship that I thought would go beyond.
"For whatever reasons…I think we're very different people and we're not compatible. For whatever reasons it didn't work out. And since then I wont say cautious but I think I'm very, very scared to invest emotionally in a relationship, because I don't know how to just casually date, I don't know how to be in this in-between dating but not committing. I don't know that space. I want to be very sure before I'm ready to commit."
6: Siddharth Mallya: After her split with Ranbir Kapoor, Deepika got into a relationship with liquor baron Vijay Mallya's son Siddharth Mallya in 2011. They didn't hide their relationship from the public during the IPL season that year.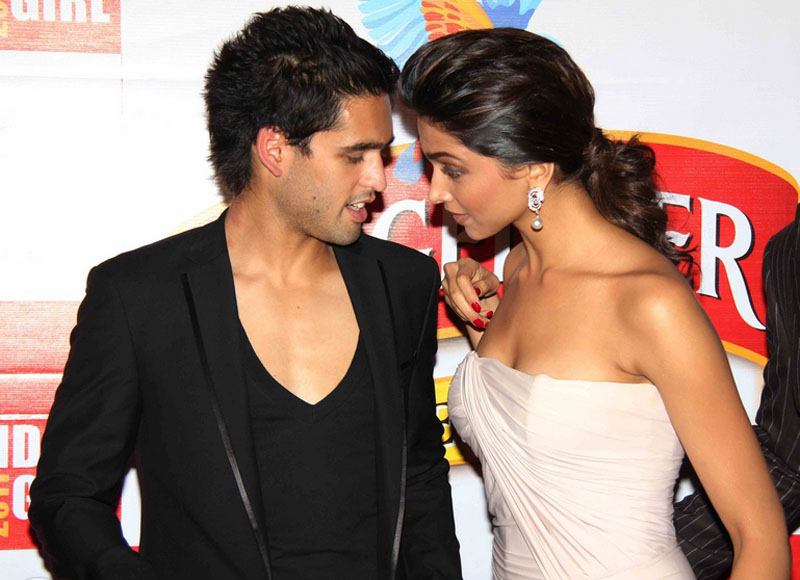 During an IPL match in Kolkata involving his team Royal Challengers Bangalore, Sid Mallya publicly kissed Deepika after his team won.
Deepika was with Sid when he ran the Mumbai Marathon in 2011.
But when Deepika didn't show up for his Mumbai Marathon 2012, it seemed that all was over between the two lovers.
Angry at Deepika, Sid had tweeted, ""Have realised who 'care' about me and who 'care about me at their convenience' today. So happy to see my mom and best friends at finish…''
Deepika and Siddharth Mallya have remained in touch after the break-up.
7: Muzamil Ibrahim: This handsome Kashmiri model, who became Bollywood's new poster boy with his debut film Dhokha in 2007, was Deepika's boyfriend after her break-up with Siddharth Mallya. But it was a very short relationship. The two have not spoken about it since then.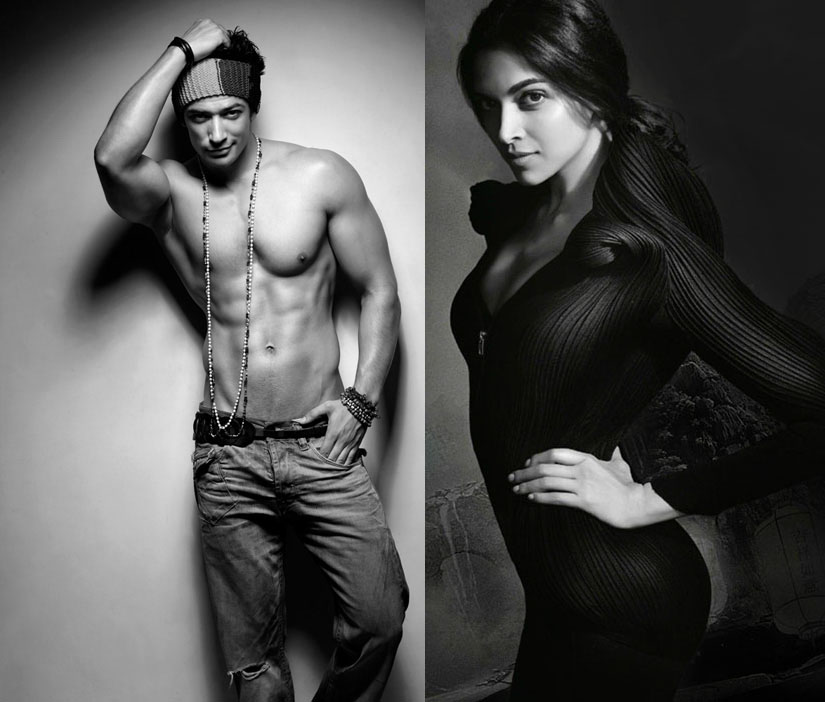 "I don't want to talk about Deepika. With all due respect to her, she is doing great in her career and I wish her all the best. I'm also starting a new innings, and I don't wish to look back,'' Ibrahim said in an interview some time ago.
In 2013, when Muzamil was offered the role of Aditya Roy Kappor in the 2013 blockbuster Yeh Jawaani Hai Deewani, he rejected it because Deepika was the heroine of it and he thought he won't feel comfortable working with his ex-girlfriend.
8: Ranveer Singh: The last of love affair of Deepika Padukone with Bollywood's live-wire Ranveer Singh culminated in their marriage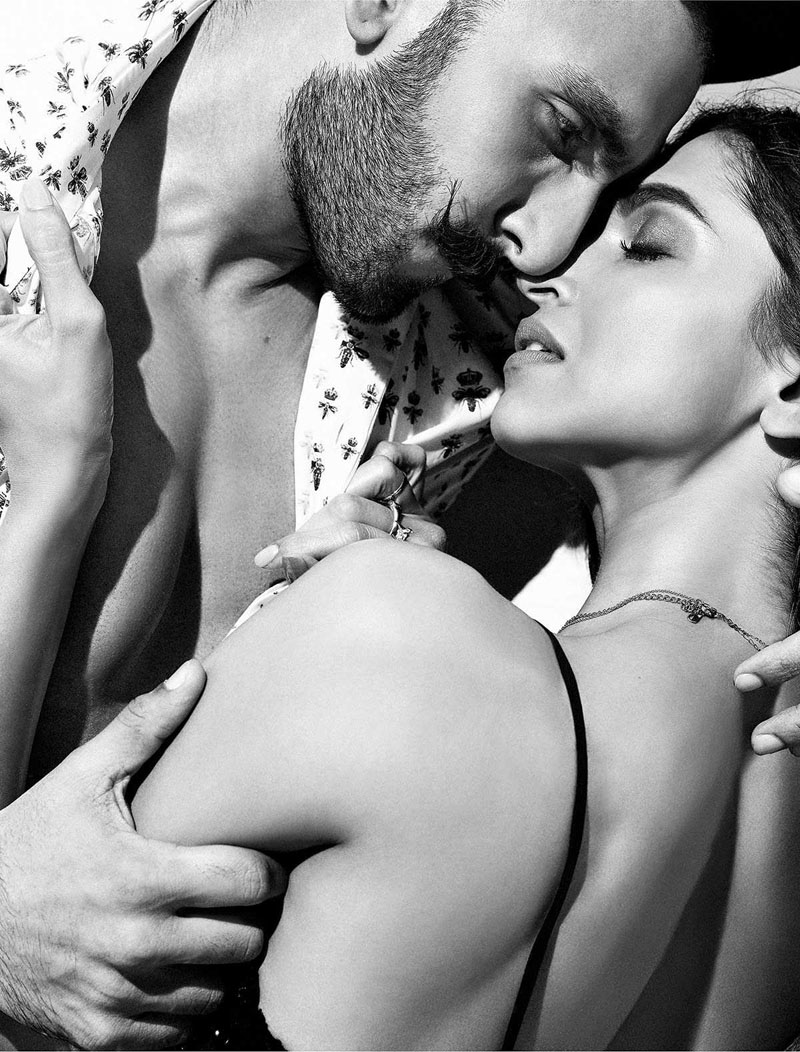 They started their affair on the sly, but the Ram Leela actor admitted to be struck by love bug when he was hospitalized for dengue in 2013. When he came out of hospital, he said he was down with `Loveria.'
Who gave `Loveria' to Ranveer? A `mystery woman' that he won't talk about.
During that period, he also told the Times of India, "I love being in love. It is the best feeling in the world.''
When Deepika was asked by a newspaper about the `Loveria' comment by Ranbir, the lady shyly said, "No, it's amazing, the way he is. He is so unique. And I think what I admire about him is that he is so unapologetic about the way he is."
Soon it was clear that his ladylove was Deepika.
In 2013, he secretly went to meet Deepika in Dubai where she was shooting for Happy New Year. He visited her on the sets of Lootera, Race 2 and Chennai Express. Deepika also spent time with him in Barcelona where he was shooting for Dil Dhadakne Do.
Finally, Deepika made her relationship with Ranveer public in an interview after the Filmfare Awards ceremony when she was asked how Ranveer feels about her working with her ex-boyfriend Ranbir Kapoor. Deepika said it is unfair to ask her how secure or insecure her "boyfriend" feels. She said it will be better if Ranveer is asked this question.
The duo finally exchanged wedding vows on November 14 to officially become a couple.
SEE: 5 pictures of Deepika without makeup
IN PICS: Bikini babe Deepika Padukone
READ NEXT: 5 love affairs of Priyanka Chopra