Priyanka Chopra and Nick Jonas have finally become a couple after their December 1 wedding in Jodhpur. Priyanka had five well-known love affairs before she met her Mr Right. But Nick Jonas has led even a more colourful romantic life than Priyanka as he has dated some top celebrity babes. Here are Nick Jonas' flings and romances.
1: MILEY CYRUS: Nick Jonas dated Miley Cyrus for over two years from 2006 to 2008 and she confirmed their romance in her autobiography  `Miles To Go' published in 2009.
In an interview with BBC Radio 1 in April 2016, Nick revealed Miley was the first person he ever kissed.
"The first person I kissed was Miley Cyrus, and I kissed her outside of California Pizza Kitchen in Hollywood – very romantic. I'd just had a pizza that had onions all over it. I'm sure that my breath smelled terrible."
Pressed by the interviewer whether Miley remembered that kiss, Nick said, "I don't know. I'd have to ask her. But I'm sure she does – it was probably pretty potent.''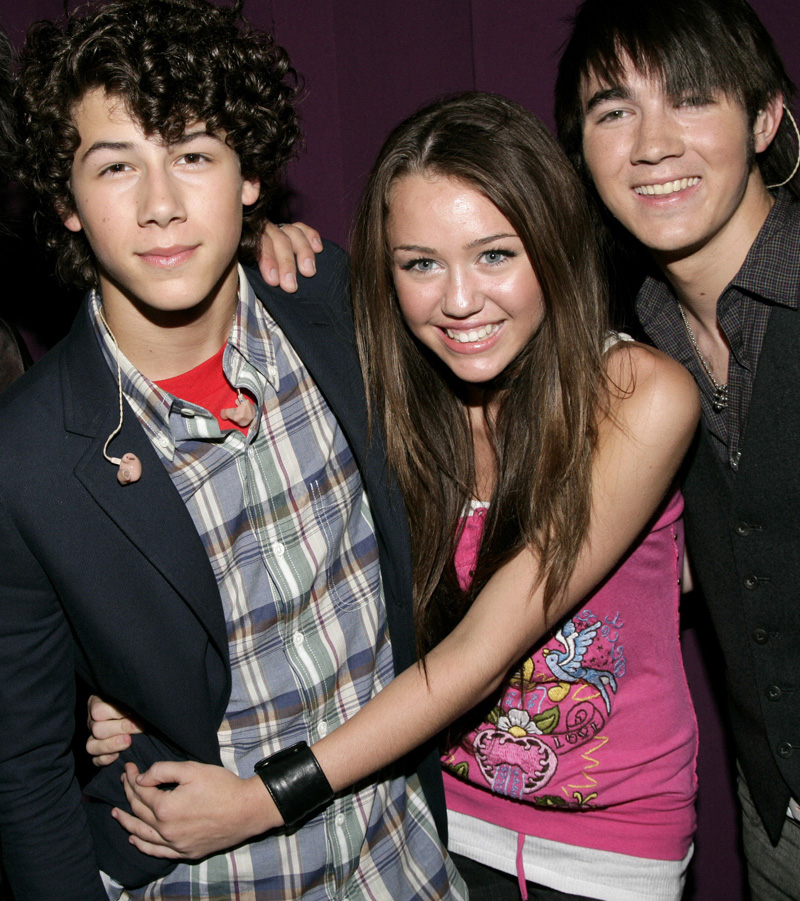 In fact, Miley Cyrus's song "7 Things" was also about her break-up with Nick.
Asked about it in an interview, Nick said, " I've heard that rumor, I've never directly heard that from Miley but she does wear a dog tag that I gave her when I was 14 (in the video). I was actually kind of flattered to be honest because it's there forever and I know it's about me.''
2: SELENA GOMEZ: After his break-up with Miley, Nick dated Selena Gomez in 2008 and their relationship lasted about five months. She also featured in his music video Burning Up.
Selena told Captial FM in September 2015 that theirs was `puppy love' as they were too young at that time.
"We were babies! We actually caught up the other day and it's really fun to be able to do that. That, to me, was like puppy love. It was very sweet. He's lovely. I do have a love for him for sure.''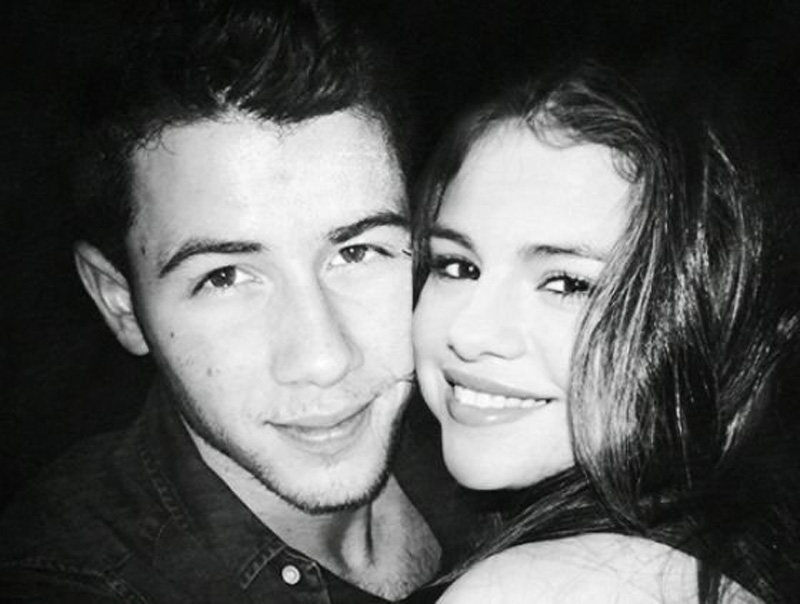 3: NICOLE GALE ANDERSON: In early 2010, Nick and Nicole became close while shooting for the Disney Channel show, Jonas. They were seen together in Toluca Lake in California.
They were also spotted kissing even though Nicole who was two years older than Nick denied any relationship.
He was 17 and she was 19 at that time.
4: COURTNEY GALIANO: Nick was reportedly two-timing Courtney who has worked as a dancer in his movie Camp Rock 2: The Final Jam.
There were reports at that time of Nick spending time with Nicole while in Los Angeles and hanging out with Courtney when in New York.
"When Nick's in L.A., he spends lots of time with Nicole on the set and off. They have the potential to be serious," Showbiz Spy quoted an insider saying at that time. "Nick thinks Courtney is incredibly hot, so he sees her despite his feelings for Nicole. But both girls are getting tired of sharing him!''
5: SAMANTHA BARKS: Nick Jonas and Samantha Banks developed close feelings while playing stage roles in Les Miserables in London in 2010.
Nick played the role of Marius and Samantha that of Eponine. Their characters Eponine and Marius had serious feelings for each other. So it was no surprise that their stage feelings leapt over into real life. The two were spotted together a number of times during the stint of the show in London.
After the final West End performance of the show, Nick was seen leaving with Samantha who was two years his senior.
6: DELTA GOODREM: Nick started dating Australian singer and actress Delta Goodrem in 2011. She was almost 10 years older than him. Their relationship ended in 2012.
In a radio interview in 2015, Nick spoke about his short-lived relationship with Goodrem, saying, "There's no issue, she's great. I love her.''
Goodrem felt Nick to be "the one who got away''
7: SUPERMODEL GIGI HADID: Sports Illustrated supermodel model Gigi Hadid and Nick went on a few secret dates in 2012 and 2013 before she started dating his elder brother Joe Jonas.
8: MISS UNIVERSE OLIVIA CULPO: Nick Jonas started dating Miss Universe 2012 Olivia Culpo in the summer of 2013 and there was even talk of their marriage.
"We're 22 so there's plenty of time to do that,'' Nick had told The Sun at that time.
He also told Access Hollywood at that time,"It would be ideal [to settle down with Olivia], but we're still quite young and we're going on a journey.''
Interestingly, an incident involving Olivia inspired him to write the song `Jealous' which came out in September 2014.
He narrated this incident to E! News, "I saw someone looking at her (Olivia's) ass when we were out one night. It really upset me. The next day I went into the studio and wrote the song. So I got something good out of the experience even though in the moment it was frustrating.''
When Nick and Olivio split after two years in June 2015, the former Miss Universe was heart-broken and wrote on social media, "Your heart just breaks, that's all. Heartbreak is hard but you find more and more things to be grateful for every day.''
9: KENDALL JENNER: Nick went on a few dates with the E! reality star after his break-up with Olivia.
But he decided not to take their brief romance to the next level because he found Kendall `annoying.'
New York Daily News quoted an insider as saying, "They (Nick and Kendall) hung out in Vegas and then hung out one or two other times. He thinks she's hot, but he thought she was a little annoying and just not his type.''
The insider said, "He didn't really want anything to do with it, but Kendall was definitely interested in dating him. She's hoping he'll ask her out again, but he won't."
Nick told E! News that his relationship with Kendall was simply plutonic, saying that "Kendall is great and naturally with her being good friends with Gigi and with Joe and Gigi dating, there are times we'll be in the same place and we all hang out."
10: RITA ORA: Nick developed a crush on British singer and actress Rita Ora in 2013. Rita said she met Nick through a friend and "it was a very weird situation… because we were close, but it never went to that level."
Smitten by her, Nick wrote and dedicated a song `What Do I Mean to You' to Rita. The lyrics read: "No need for water, Rita/You got the wine/Searching for diamonds/When I gave you the time.''
11: ACTRESS KATE HUDSON: Nick and actress Kate Hudson – who is 13 years older than him – were first seen together in September 2015 at Hollywood Studios while enjoying a roller coaster together.
Kate's elder brother Oliver Hudson, who was Nick's co-star on Scream Queens, had reportedly introduced her to Nick.
The two lovebirds enjoyed a few dates around Valentine Day in 2016. Asked about his affair with Kate, Nick told a radio interviewer at that time, "I'm not going to get mad at you, but I'm also not going to talk about it.''
Speaking about his relationship with Kate, Nick told Complex magazine in February 2016, "Kate's incredible. We had an unbelievable connection as two humans who just admire things about each other, and see something in each other that's beautiful. Out of my best effort to respect her and her privacy, I'm not going to say if we had sex or not. But we did have a beautiful connection. Even now I have so much admiration and respect. She's amazing.''
However, Kate's mom Goldie Hawn during a TV appearance in May 2017 said Nick and his daughter were more than friends.
"Let me tell you something: as long as the kids are having fun, I don't care,'' Goldie Hawn said on Watch What Happens Live talk show.
12: LILY COLLINS: Nick Jonas also dated music legend Phil Collins' daughter Lily Collins in 2016.
"We went out a couple of times. She is amazing. We have known each other for years, just running in the same circles,'' Nick told the Sun.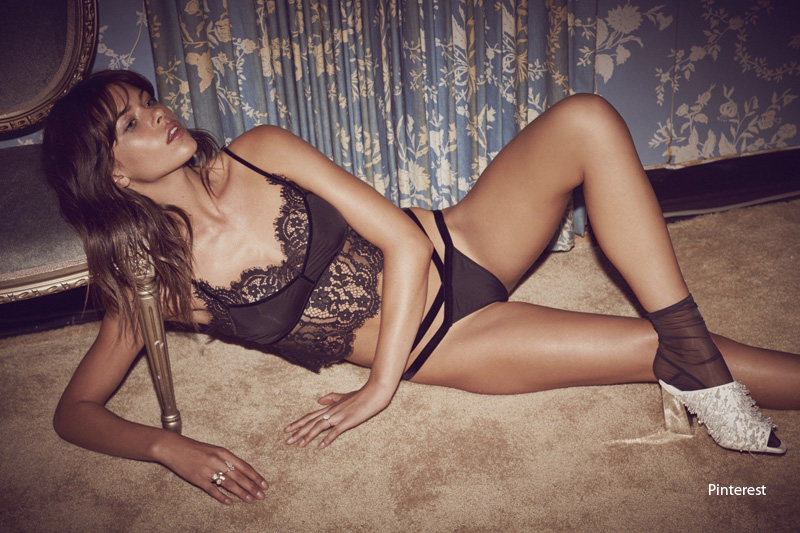 13: VICTORIA'S SECRET MODEL GEORGIA FOWLER: It came out in late 2017 that Nick was casually dating Kiwi beauty and Victoria's Secret model Georgia Fowler. He also took her to his brother Joe's engagement in New York in November 2017. 
14: MADELINE BREWER: Nick Jonas' dinner with actress Madeline Brewer in Santa Monica after the Critics' Choice Awards in January 2018 set off rumours that the two were dating. 
Madeline just said, "He's adorable, yeah. I mean that's just, like, objectively, yeah, he's a cute guy.''
READ NEXT: 5 love affairs of Priyanka Chopra